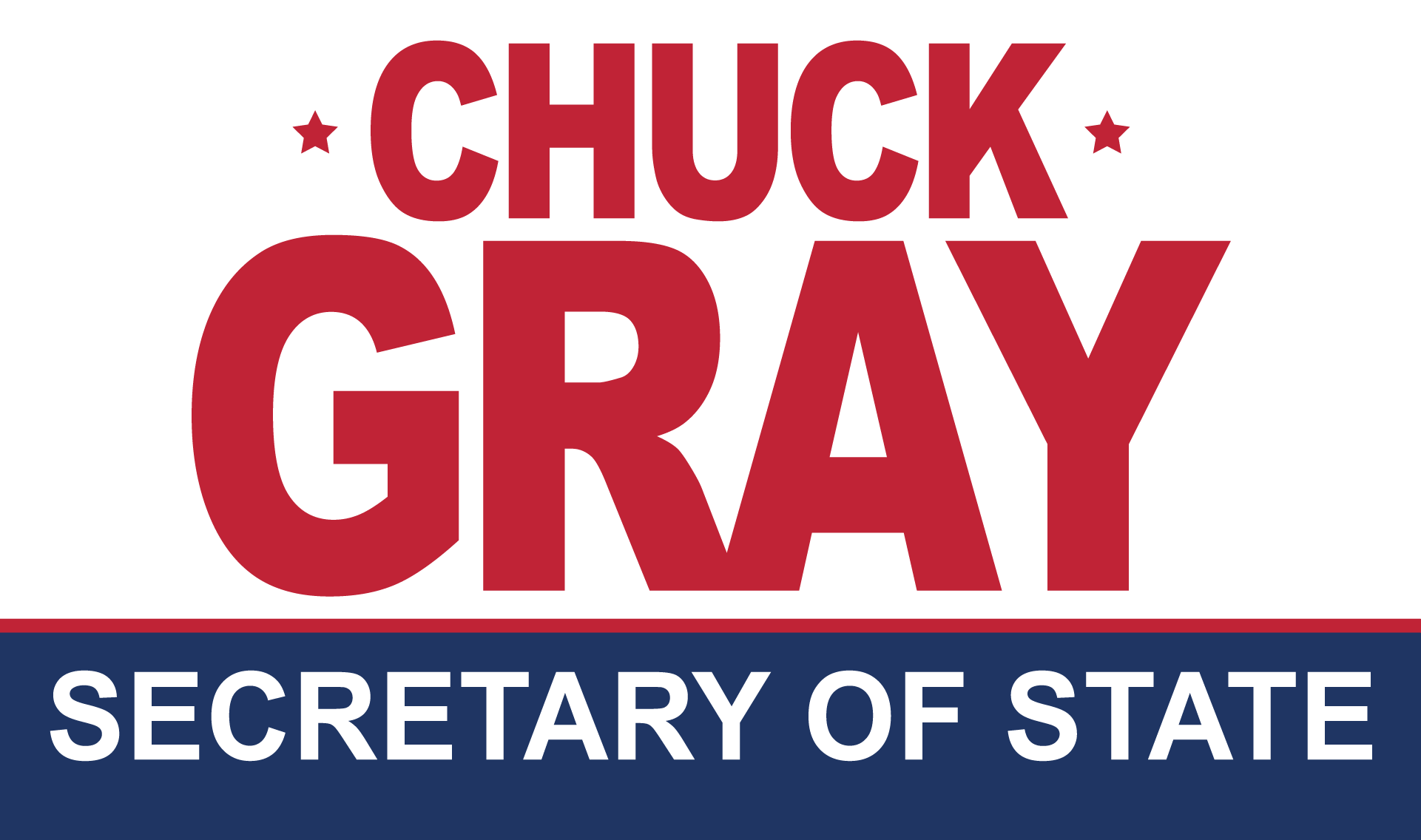 ENDORSED

BY PRESIDENT DONALD J. TRUMP
SUPPORT CHUCK & DONATE TODAY!
The Proven Conservative For Wyoming
WATCH CHUCK'S CAMPAIGN AD!
Chuck Gray has been a consistent conservative leader running for Secretary of State.
He began his professional career as a radio executive and hosted a conservative radio show between 2013 and 2019.

Chuck has been serving in the Wyoming House of Representatives since 2017 and

has been a strong supporter of conservative policies at the state level.

Chuck has been leading the State House to make Wyoming a model state for voter integrity.  He was the lead sponsor of the voter ID bill in the 2021 session (HB75, 2021).
He is also a pro-life champion. He sponsored Wyoming's first ultrasound bill in 30 years (HB182, 2017) and stopped the University of Wyoming from covering abortion in their student healthcare plans with a budget amendment. He has been awarded the Platinum Award for protecting life, Wyoming Right to Life's highest award given.
He led the legal fight against the state of Washington when they blocked coal exports, saving Wyoming energy sector jobs (HB251, 2019).
He is a five-time CPAC award winner, winning the award for his conservative voting record each year in the legislature. He has won the Club for Growth's Award for Economic Freedom. And Chuck has also won the Principles of Liberty legislative award for his voting record.
Chuck has dedicated his life to standing up for our Christian and conservative values.
He is now running for Secretary of State to continue advancing conservative values like election integrity.